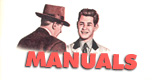 New manuals for cars and trucks are posted here.
All of them are free to view or download.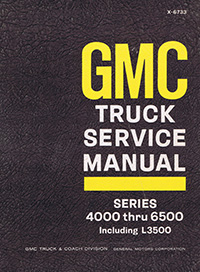 1966 GMC Truck Service Manual: Series 4000-6500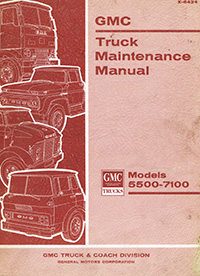 1964 GMC Truck Maintenance Manual, Models 5500-7100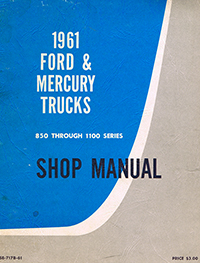 1961 Ford and Mercury Truck Series 850-1100 Shop Manual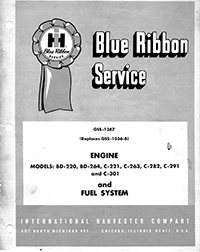 Engine and Fuel System Manual for International Harvester BD-220, BD-264, C-221, C-263, C-282, C-291 and C-301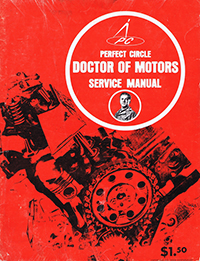 Perfect Circle Doctor Of Motors Service Manual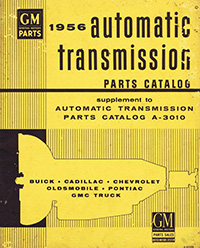 1956 GM Automatic Transmission Parts Catalog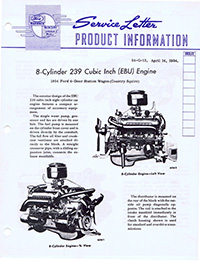 1954 Ford Service Letter Product Information & Bulletins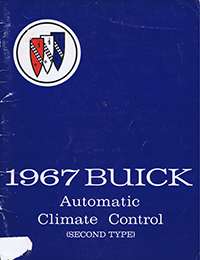 1967 Buick Automatic Climate Control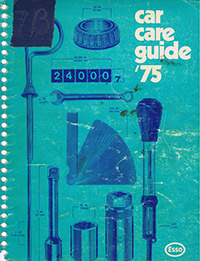 1975 Car Care Guide: 1966-75 Domestic and Import Cars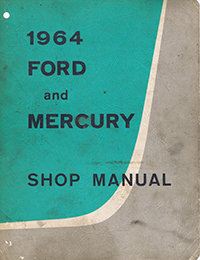 1964 Ford and Mercury Shop Manual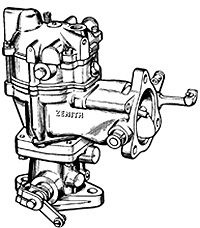 Zenith Carburetor Master Specifications List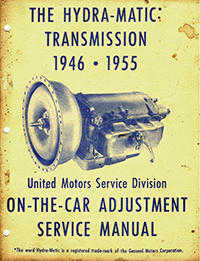 1946-1955 Hydramatic Transmission On-the-Car Adjustment Service Manual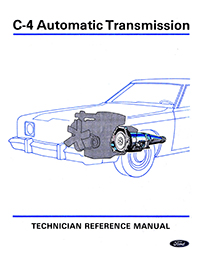 1971 Ford C-4 Automatic Transmission Technician Reference Manual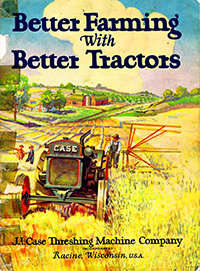 1924 Case Booklet - 48 pages detailing the advancements in farming due to improved machinery; the history of the J. I. Case Threshing Machine Company and current tractors and equipment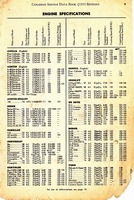 1955 Canadian Service Data Book - Detailed specifications, service data, wiring diagrams etc. for all 1955 automobiles sold in Canada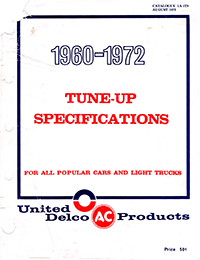 1960-1972 Tune Up Specifications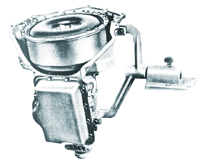 Automatic transmission service manual: 1945-1965
includes: Jetaway, Turboglide, Torqueflite, Dynaflow, Cruise-O-Matic, Powerglide, Dual Range Hydramatic, Tempest, Two Speed Ford-O-Matic, Corvair Powerglide, Three Speed Hydramatic, Powerflite, Turbine 300 and Turbo HydraMatic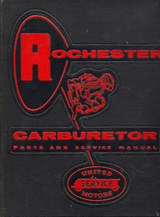 The (nearly) complete Rochester Carburetor Manual covering 1932-1980 Rochester carburetors (almost 3000 pages) has been made available by the fine folks at www.newagemetal.com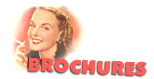 The Old Car Manual Project has a collection of thousands of old car brochures, numbering over 45,000 pages. New brochures are added often to
www.oldcarbrochures.com
. Some of the highlights are presented here.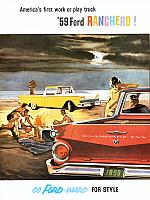 1959 Ranchero Foldout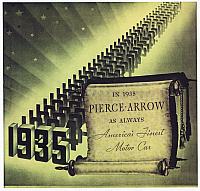 1935 Pierce-Arrow Brochure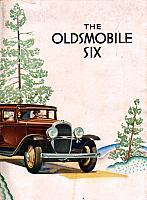 1931 Oldsmobile Six Brochure

1956 Fargo Truck Brochure (Australia)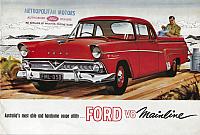 1958 Ford Mainline Ute (Australia)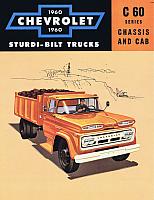 1960 Chevrolet C60 Chassis and Cab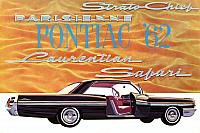 1962 Pontiac Laurentian, Safari and Parisienne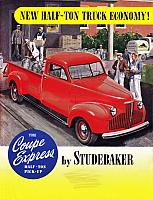 1946 Studebaker Coupe Express Folder

Newly Uploaded
Visit the user upload area to view or add new contributions.
From the Archives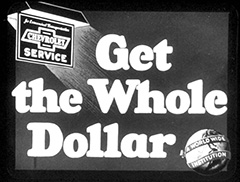 Get the Whole Dollar - A Jam Handy filmstrip from 1933 promoting the various services that a Chevrolet dealer could add to his operation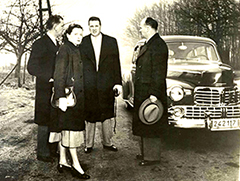 Henry Ford II visits Holland, 1948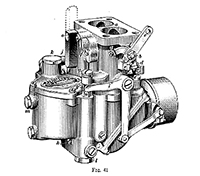 Automobile Carburetors (1931)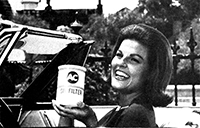 Stromberg OO-2 Shown

Anita Bryant sings for AC Spark Plugs
See the USA in Your Chevrolet (1955 - Dinah Shore)
Number 1 in the USA, the '57 Chevrolet
Jack Benny saves dollars with Star-Chief
Milton Berle - Salutes the Automobile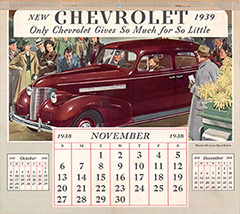 1939 Chevrolet Dealer Calendar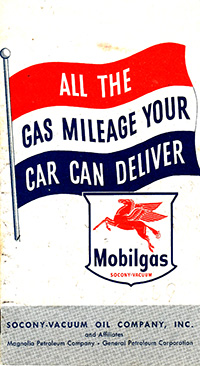 1951 Mobilgas Economy Run Booklet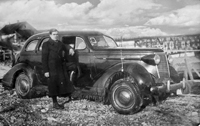 Fascist Cars - 1942 Nash in Romania
Vintage car ads from 1903 onward
Over 12,000 classic car advertisements, mostly from magazines
make up our collection at www.oldcaradvertising.com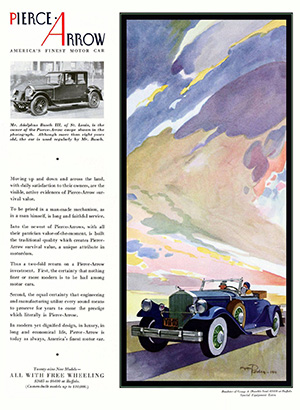 "Pierce-Arrow,
America's Finest Motor Car
Mr. Adolphus Busch III, of St. Louis, is the owner of the Pierce-Arrow coupe shown in the photograph. Although more than eight years old, the car is used regularly by Mr. Busch."
1931 Pierce Arrow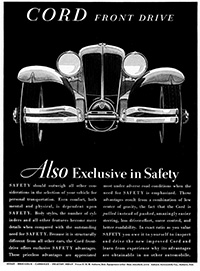 "Cord Front Drive: Also Exclusive in Safety"
1931 Cord Advertisement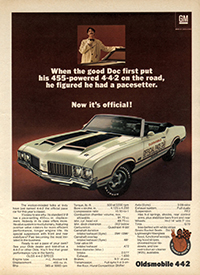 "When the good Doc first put his 455-powered 4-4-2 on the road he figured he had a pacesetter. Now it's official!"
1970 Oldsmobile Ads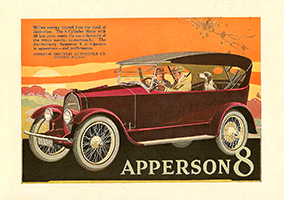 "Molten energy poured into the mold of distinction. The 8-Cylinder Motor with 80 less parts meets the stern demands of these times easily, economically."
1919 Apperson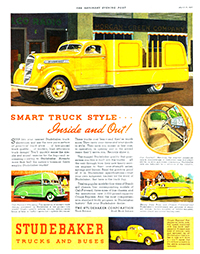 1937 Studebaker Trucks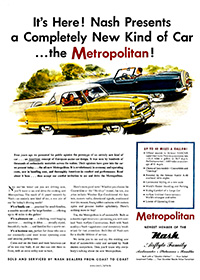 Nash Presents a Completely New Kind of Car... the Metropolitan!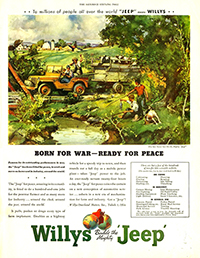 1945 Willys Jeep
"Born for War - Ready for Peace"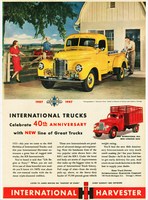 1947 International Trucks - 40th Anniversary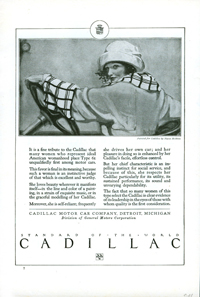 "It is a fine tribute to the Cadillac that many women who represent ideal American womanhood
place Type 61 unqualifiedly first among motor cars."
1921 Cadillac Advertisement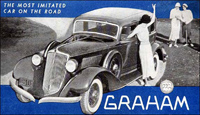 "The most imitated car on the road"
1933 Graham Advertisement
New Compilation of European, Asian and other World Car Brochures
We're working on a collection of old and new brochures and other promotional materials covering everything that isn't on the rest of the website. Stay tuned - we've got thousands of pages to add. Here are some highlights:
The Old Car Blog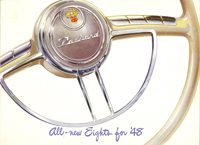 packard.oldcarmanualproject.com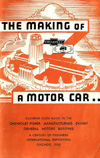 from
chevy.oldcarmanualproject.com
Technical