1960 Dodge Dart Owner's Manual From Benny Melin, the 1960 Dart brochure and the 1960 Dodge Dart Owner's Manual.
1947 - 1954 GM Service Bulletins Ken Sluys of Bellingham, Washington has provided this unique collection of hundreds of pages of detailed tech info on GM vehicles, now online here.
1940's Newspaper ads Tom Ortega's unique collection of 1940's automotive newspaper ads. Click here to view.
1924 Chevrolet Owner's Manual (Canada) Scanned by Maxbarn from his personal collection, this rare publication is here.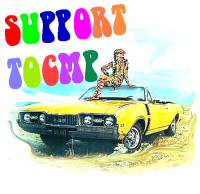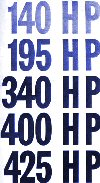 Ads from 1963
supplied by Tom Ortega
Here's an alphabetical list of people who have contributed to The Old Car Manual Project so far. A big thank-you to everyone!
| | |
| --- | --- |
| Charles Buerkert | Houston |
| Howard Cooper | Calgary, Alberta |
| Adam & Nigel Daniels | Israel |
| Graham Fennie | USA |
| Marcin Gorgolewski | Poland |
| Kenneth Gundry | San Francisco |
| Keith Hardy | Panama Beach, Florida |
| Heico | Germany |
| Maxbarn | Niagara Falls, Ontario |
| Fernando Marques | Venezuela |
| Nicole MacArthur | Florida |
| Benny Melin | Sweden |
| Tom McDonald | USA |
| Tom Ortega | Scottsdale, Arizona |
| Andre Pawlowsky | Poland |
| Dennis Riffle | Kansas City, Missouri |
| Charlie Ruggles | Arizona |
| Mike Schmitt | Houston |
| Ken Sluys | Bellingham, Washington |
| Henk Smit | The Netherlands |
| Fred Young | Calgary |
Have you got old car manuals, brochures, server space or anything else to contribute?
Visit our support page.
updated May 24, 2003
Rochester Quadrajet Manual: All models, from 4MV to E4ME are covered here.
GM and Chevy Trucks: We've got more than 150 megabytes of brochures, thanks to Maxbarn, from 1964 to 1991, right here.
Photo album: Our photo album has been updated, with stories of Area 52 (in Sweden), an oddball Canadian '62 Pontiac and a Chrysler hearse restoration, among others.
1977 Cordoba: Another great Mopar brochure, from Charlie Ruggles. Click here.
A pair of fine '79 Mopars: From Charlie Ruggles of Arizona we feature the tasteful 1979 Cordoba and the functional 1979 Horizon, in brochure form.
Please support this site We are now able to accept PayPal donations. For information, or to contribute materials, click here.

Some general information:
What is "the Old Car Manual Project"?

The idea is to scan manuals for old, vintage or antique American vehicles and their components and make them available on the web, for free.
Why are we doing this?

Why not? But really - one of the hardest parts of restoring or servicing old machines is getting decent technical information. Often, it's difficult, impossible or expensive to obtain. We think that this kind of information should be freely available, as a public resource for the preservation of our industrial history.
Who are we?

We are some Guys Who Like Old Iron. We can be contacted here
Rochester Model B/BC carburetors The manual (1951) with some additional info on 1954-56 Chevy carbs is here.
The Cadillac Gap: Kris Bulla is supplying TOCMP with 1st-class wiring diagram scans. He's starting with 71-80 Caddys. Click here for the results.